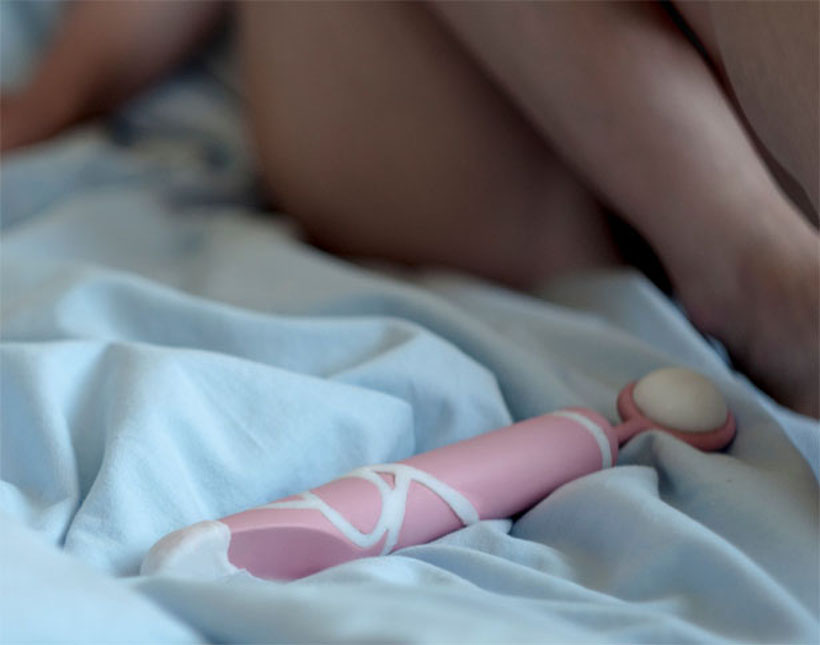 WAY is a concept home insemination kit that doubles as a sex toy. Designed by Kamila Rudnicka, a Polish design student, this project is part of her masters graduate project for the University of Arts in Poznań. Since her main field of interest is medical design, she researched on the self-insemination aids, which are already on the market. She talked to several people who'd gone through artificial insemination, both at home and hospital and realized many of them still felt that the process was very sterile and medical. That's why her survey showed that many couples would still prefer to try home-insemination in their own bed. WAY project aims to bring back the feeling of pleasure and intimacy rather than clinical process.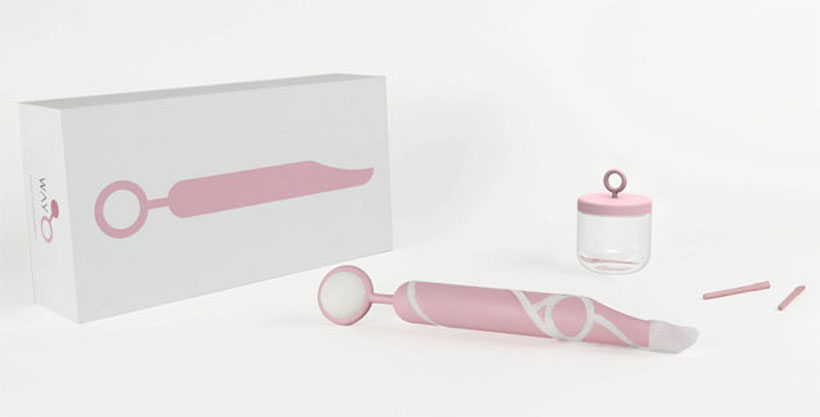 At first sight, WAY looks just like a dildo made from medical-grade silicone, but, this silicone is actually wrapped around a tube that ends with a removable bubble. Using air pressure, the semen can be transferred from the matching storage jar onto the bubble, and once the dildo is inserted into the vagina, the bubble can be pressed to release the semen via the tube.
Kamila Rudnicka prefers to use pink and white scheme color combination to represent feminine touch along with clean and minimal packaging design. Rudnicka explains that her inspiration was from the last generation of finger vibrators, these toys can be worn around fingers for better comfort and intimacy. This project is developed not just for people who are struggling with fertility, but it's also designed for couples who need a sperm donor, who can't have penetrative sex, or for whom ejaculation is not possible. However, WAY is just a concept project, it'll need further testing before it can actually be used.